Viewing posts from: September 2020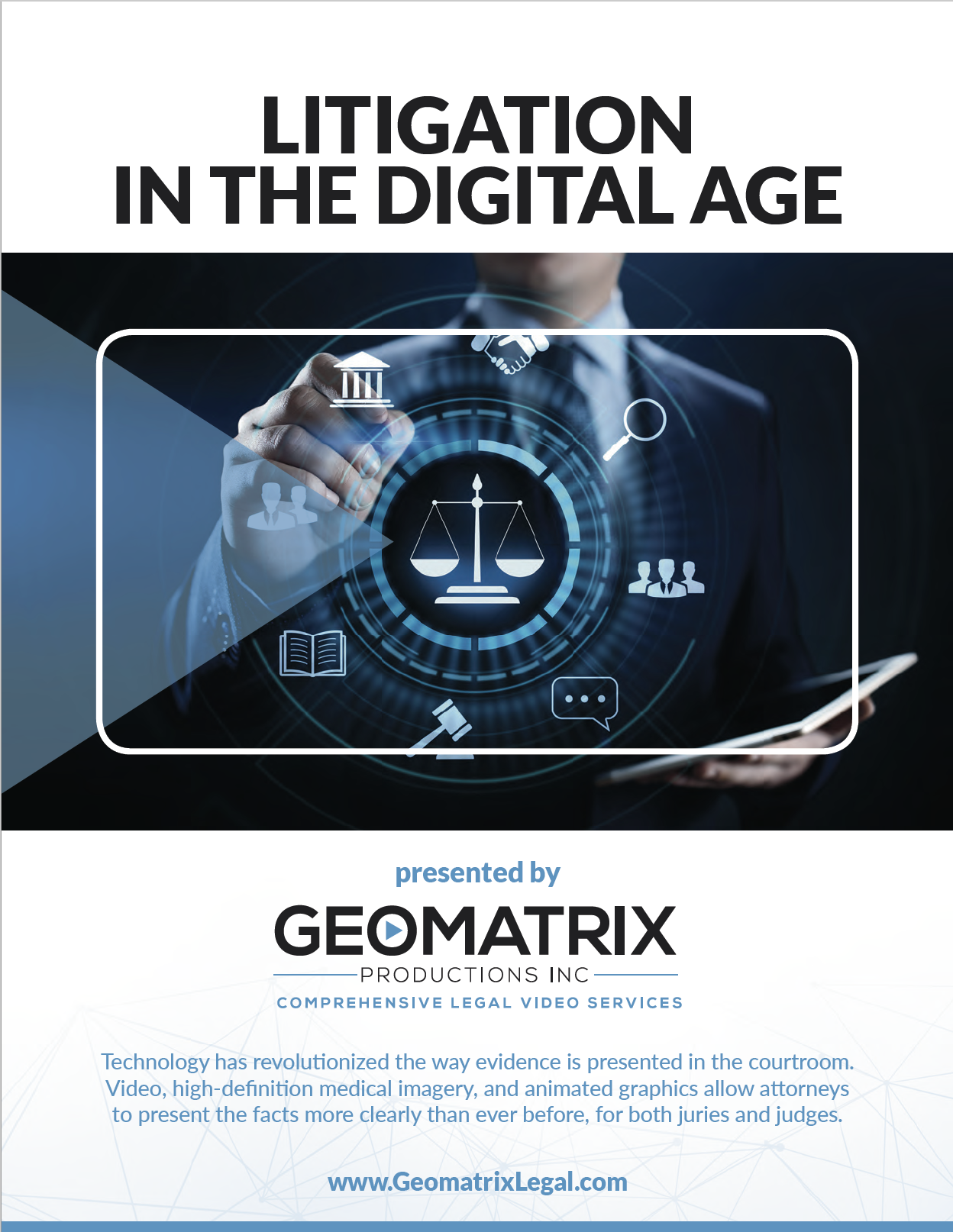 25Sep

Recently on their CTLA podcast, "Pod Ipsa Loquitur," Mike Walsh and John Kennedy talked with Chief Administrative Judge for Civil Matters Judge Jim Abrams about the reopening of Connecticut courts in the face of the COVID-19 pandemic. Will the courts be opening in November as Connecticut Chief Justice Robinson suggested recently in the Hartford Courant? Does Connecticut Practicebook provision 23-68 currently allow the court to order that a trial proceed by interactive audio-visual means? These are just some of what was covered in a fascinating conversation. No spoilers here, so listen to the podcast to find out all you can about these topics, and to get an idea for the "Post Pandemic" jury trial timeline.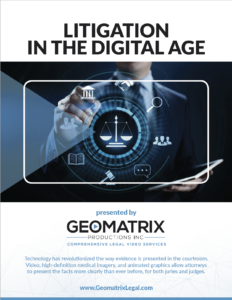 And we have the perfect accompaniment for your podcast listening. Before you start listening, download the new Geomatrix Whitepaper: Litigation in the Digital Age, which will equip you with a thorough understanding of the incredibly powerful digital tools Geomatrix deploys to help litigators win. After reading the whitepaper you'll know just what digital tools you have to work with when court reopens. After listening to the podcast you may have a better idea of when that will be and how much time you have to get ready for it. Remember these powerful digital tools for litigation can also be incorporated into remote proceedings. Let us help your firm Win More Cases, Win More Verdicts, and Win More New Business.
Follow the link to listen to the interview with Judge Abrams on the Pod Ipsa Loquitur podcast.
Read more