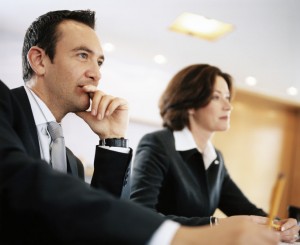 Settlement Documentaries are designed to present an overview of your case to an arbitrator, mediator, insurance adjustor or opposing counsel. Since they are not intended for the jury, they can be more persuasive and are designed to tell your story.
Our settlement/mediation video production services combine on-camera interviews with a formidable array of key witnesses such as the plaintiffs, their families, physicians, therapists and expert witnesses. A professional narration may also be used to provide additional background or details. Video, photographs, news reports, surveillance footage, animation, and documents such as medical records, actuarial tables and demands can all be incorporated into a potent pretrial summary. These settlement/mediation documentaries demonstrate a high level of case-preparedness and facilitate settlement.
Settlement Documentaries can be put on an interactive format such as CD ROM or DVD to enable you to navigate directly to key points as they are raised during negotiations.
Geomatrix Productions has provided video services to law firms, corporations, schools, non-profits and marketing/advertising firms.  View our video production client list or testimonials.