Geomatrix Produces Defining Video Content to: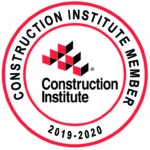 Build Firm Awareness
-Introduce principals and staff
-Highlight capabilities
-Differentiate firm philosopy
-Stand out from the crowd



Win Work
-Competitive submissions
-Impress at shortlist interviews
-Qualify expertise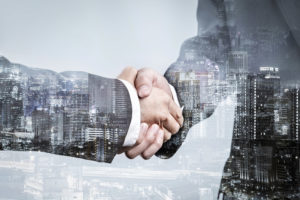 Frame Your Future
-Showcase success
-Recruit talent
-Feature firm culture
Geomatrix Productions has provided video services to architecture firms, engineering firms, and construction companies. View our video production client list or testimonials.
Highlight Success Stories and Achievements with AEC Video
In the architecture, engineering and construction industries, video is a powerful way to highlight the strengths of your business. Static images, newsletters, and e-books can only do so much when it comes to showing off your accomplishments. Potential clients want to see the details behind your work, including how you bring your clients' visions to life, the technology used in the construction or engineering process, and what sets your firm apart from the competition.
Your clients may not have time to read through large chunks of information, especially if they're still in the process of comparing different firms. Video helps you condense important information, while keeping potential clients engaged. You can share the finished video on your website, social media profiles, and other marketing channels without overwhelming potential clients with overly technical information.
According to a recent survey from SMPS of the top 50 AEC firms, 84% of firms had at least some video content, which shows this trend isn't going anywhere any time soon.
Let your work speak for itself with a professional video that shows off what your firm can achieve.
Content Ideas for Your Next Video
Video is about telling stories with moving images. You can film and record drone photography inside and outside of your finished projects, introduce your team to potential clients, and highlight key processes that help you stand out amid the competition. Every firm has a story to tell, and we're here to help you bring that story to life.
Use these topic ideas to find inspiration for your next video:
Groundbreaking and ribbon cutting ceremonies
Construction progress
Competition submission
Project milestones
Environmental impact
Zoning applications
Success stories
Firm philosophy
Staff bios and expertise
Recruiting and onboarding
According to the SMPS study of 2,288 AEC marketing videos, 40% were project spotlights, 34% highlighted the firm's corporate culture, 26% called attention to the firm's expertise, and 1% captured firm-related news stories.
Video Marketing Guidelines to Keep in Mind
Your firm specializes in architecture, engineering and construction, not video, so it's best to outsource this process. Without this expertise, many firms resort to homemade or semi-professional video, which isn't the best way to show off your business, especially if you're looking to make a strong first impression and convert more visitors into paying clients. The same SMPS study shows that 70% of AEC firms are using candid, home video-style, or semi-professional videos. But your firm can do better.
At Geomatrix Productions, we have the expertise and tools to make your work look as good on video as it does in person. We use high-definition video equipment to capture the details of your work. As natural storytellers, we also have the insight to help you frame the story from a perspective your clients can understand. We can help your viewers develop an emotional connection with your firm, so they don't feel like just another client.
When it comes to making videos for the web, it's best to adhere to these guidelines:
Videos should be more than 30 seconds long but less than 5 minutes.
Resolution should 1080p or higher.
All brand imagery and titles should appear in the same format.
Videos should include a CTA at the beginning or end of the video.
Each video should have a clear premise or narrative with a beginning, middle and end.
Videos should be formatted for the web, typically the H.264 format.
Distributing Your Video
With a professional video in hand, you can start leveraging this content in your marketing materials. Your firm needs to have a strong web and social media presence in order to survive in today's economy. Posting and sharing your video in the right places will help you raise awareness for your firm.
Popular video distribution methods include:
Posting an introductory video on the homepage of your website,
Uploading videos to YouTube, Vimeo, IGTV and social media,
Sharing videos in your firm's email newsletter,
Screening videos at industry seminars and conferences,
Pitching new and existing clients,
Submitting videos to grants, competitions and local institutions for funding, and
Updating clients on the status of existing projects.
Architecture, engineering and construction are inherently visual mediums that are best captured on video. Don't settle for homemade or semi-professional content. If your firm is new to video marketing, let the professionals help you bring your vision to life. Get in touch with one of our associates today to learn more about our video marketing services.