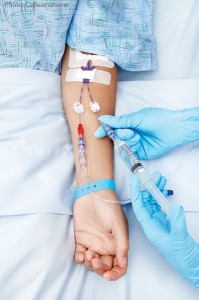 The Day in the Life Documentary is an essential component of the personal injury lawsuit. There is no better way to illustrate damages than a well-produced video. The devastation brought upon a family when a catastrophic injury occurs should be captured soon after the incident.
When years pass, the life-changing event becomes almost commonplace to the family. A daily routine of acceptance sets in. A video should be recorded as soon as possible to document the painful process that both the plaintiff and the family go through as they learn to adjust to a new way of life. What is suppressed or forgotten comes through loud and clear when shown on video years later to the jury.
Some clients make a significant recovery and defense attorneys focus on the plaintiff's life now. Preserving the recovery period, physical therapy and loss of daily activities gives the jury a full picture of your client's pain and suffering during their recovery.
Still not convinced? Imagine the power of video of an above-the-knee amputee who struggles to stand for the first time on prosthetic legs, each step filled with fear and trepidation. Contrast that image with a well-adjusted plaintiff, one year later, who walks into the courtroom without a detectable limp. The verbal description from the witness stand about the 12 months of rehabilitation pales in comparison to the powerful impact of the video.
Geomatrix Productions produces Day in the Life Documentary videos to show juries the results of a catastrophic injury.