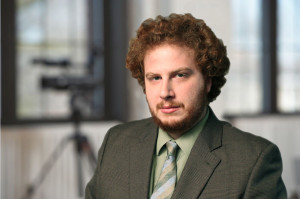 James Chianese received a B.S. in Video Production from Southern Connecticut State University. His interest in video dates back to Nonnewaug High School, where he played a major role in the live broadcast of both the girls and boys home basketball games. In recognition of his efforts, he received the Communications Award for his graduating class.
His career at Geomatrix began as an intern in the spring of 2005. His easy style and hard work ethic and earned him a job offer, and he joined the team in 2008. A valuable crew member, he has focused much of his efforts on litigation support. James has worked closely with attorneys to develop and execute strong presentations of evidence at trial.
In his free time, James enjoys playing softball on his New Haven co-ed team and spending time with his golden retriever Elwood.