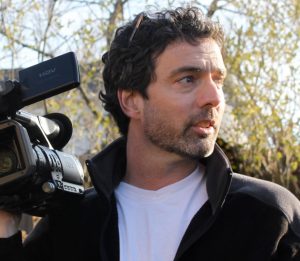 Patrick is a great listener who enjoys working closely with clients to produce concise, compelling programs.
Patrick honed his craft at the Rhode Island School of Design where he received a BFA from the Film/Video/Animation department. For over 20 years his skills as a producer, designer, editor,  and videographer have contributed to the success of Geomatrix, AND Geomatrix clients.
Patrick enjoys unwinding in the great outdoors, whether it's working the garden, wandering in the woods, or splashing at some secluded swimming-hole. He and his wife Joana are avid photographers and they both suffer from chronic wanderlust, traveling with their two daughters whenever they get the chance.