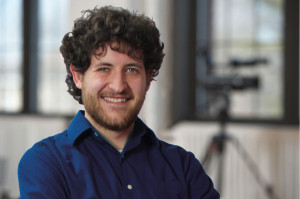 Tom is the newest member of the Geomatrix team.  He recently graduated from Lawrence University in Wisconsin where he studied Film and Environmental Studies.  During his time at Lawrence, he produced numerous short films and documentaries, one of which allowed him to travel to the limestone caves of the Philippines to document the condition of cave roosting bat species.
In addition to videography, Tom brings expertise in motion graphics and animation to Geomatrix.  From promo design to accident re-creations, he effectively utilizes 2D and 3D software including After Effects and Cinema 4D to tell your story.
In his spare time Tom enjoys running and making sculptures out of forks.
Plus he's cooler than James.