Viewing posts from: October 2020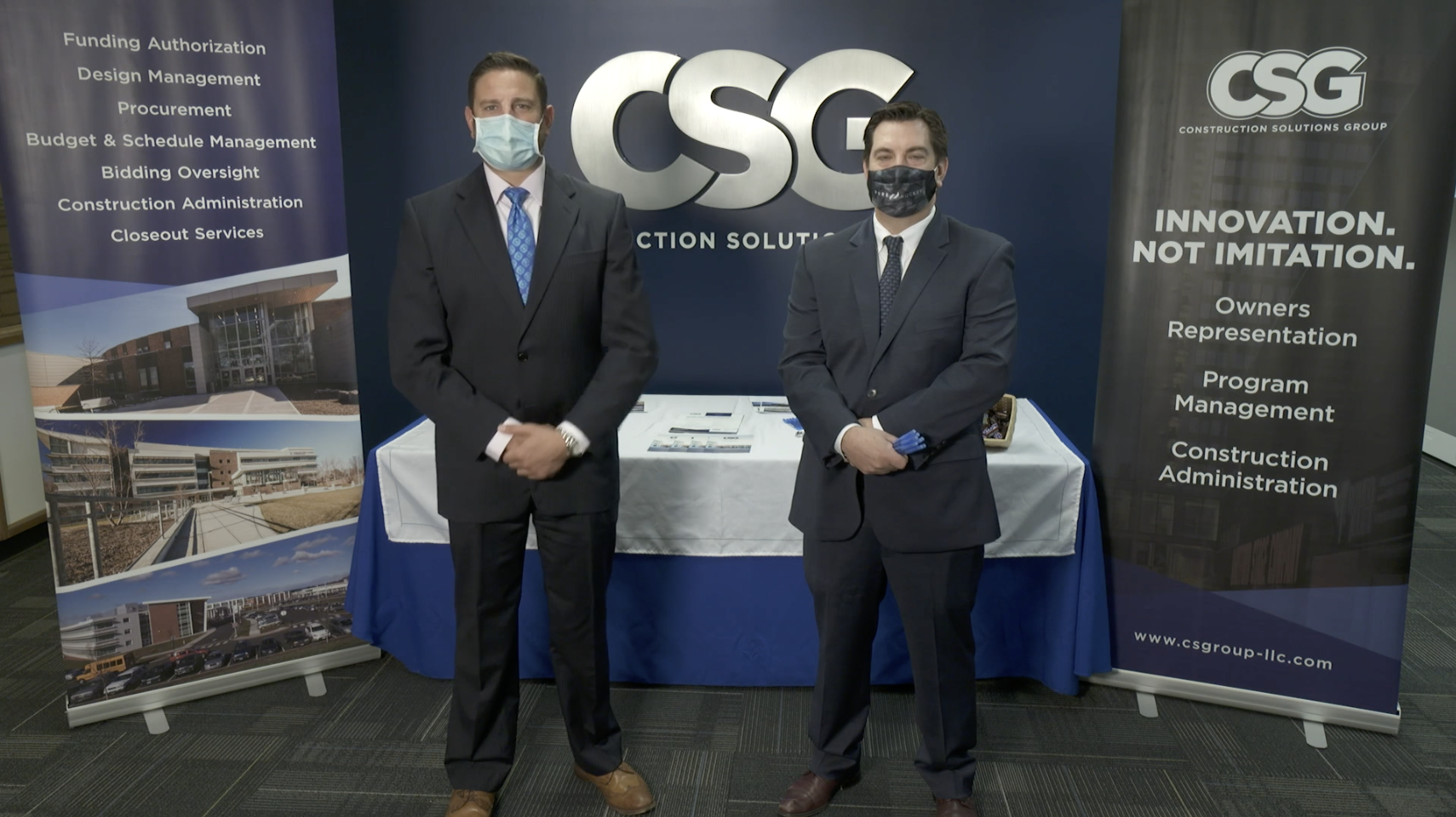 15Oct
With conferences now virtual, exhibitors are exploring new ways of conveying their products and services to attendees. Gone for now are company reps in their expensive booths; video presentations are now getting a second look as a viable alternative. But what kind of video? Can it be a generic or does it have to be tailored to the specific virtual convention? And, is it something attendees will even watch?
A case study illustrates how a simple video can yield an impressive ROI.
Challenge
Construction Solutions Group (CSG), a small business based in East Hartford, Connecticut specializing in owner's representation and project management, made the decision to exhibit at LeadingAge Connecticut's Annual Expo.
Originally scheduled for May 2020 and impacted by the COVID-19 outbreak, the conference was rescheduled as a virtual event to be held on October 13, 2020. Upon committing to a digital display, CSG turned to its trusted marketing communications consultant, Lindsey Mathieu of Golden Egg Concepts, for direction on how to proceed given the unfamiliar requirements and quick turnaround timeframe.
Lindsey suggested making a video, while acknowledging the inherent challenges. She and the CSG team pondered the following questions: If we produce a Do It Yourself video –– do we risk compromising the image of the firm? Could a professional video be produced to meet the strict deadline of the virtual platform that required the submission of final materials an entire month prior to the exhibition? Should we produce something market-specific that speaks directly to the needs of the audience at this particular event, or go with something more general?
Action
Lindsey and her team made a number of thoughtful decisions: First, they rejected the concept of a DIY video on the basis that it would be extremely time consuming and would lack the polish of a professionally crafted production. Next, it was determined that a more general video, which could easily be repurposed for future expos and other marketing purposes, would deliver the best return on investment. From there, Lindsey crafted a modular script – CSG staff are featured at the beginning and end of the video speaking to visitors to the booth, while the main feature provides a visual overture and accompanying voiceover narrative of company capabilities and experience – allowing for easy repurposing down the road.
Geomatrix Productions was called upon to create the video and get the professional look she was seeking. "I came to Geomatrix with a limited budget and an extremely aggressive schedule to deliver the final video. They responded to the challenge and helped me back the team into manageable milestones and deliverables, one day at a time, from developing the draft script and filming on-site, to delivering assets and providing final comments. We worked together and got the job done in a period of about three business days."
Results
CSG debuted the video at the LeadingAge Connecticut show, and was pleased to receive glowing reviews from interested attendees – they thought it provided a great overview of the company and they appreciated the humor.
CSG's video will be used for several upcoming virtual conferences, as well as to share with prospective clients outside of an online expo environment.
Contact Geomatrix today to find out how video can make your booth the star attraction of your next virtual conference!
Read more