Viewing posts from: June 2020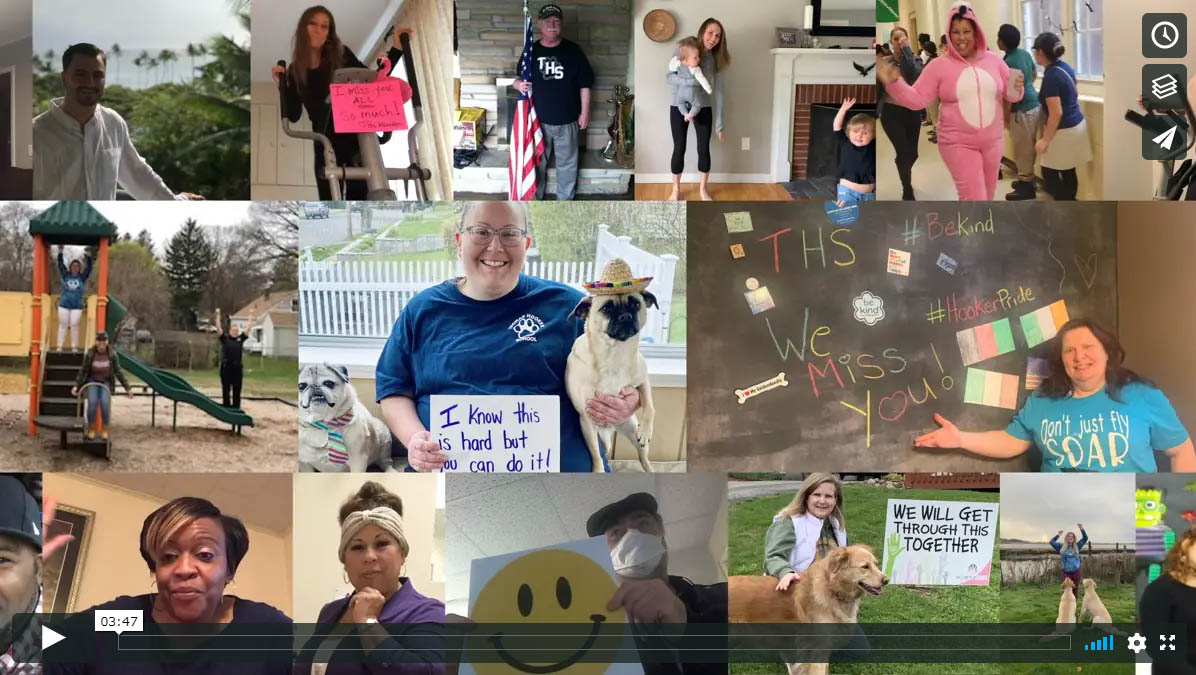 19Jun
The unexpectedly eventful 2019-2020 school year has officially ended. However due to social distancing requirements brought about by the coronavirus outbreak, this year's goodbyes came far sooner than graduation commencements. Bridgeport's Thomas Hooker School expressed just how much they missed their students in the best way possible: through song.
Inspired by the official music video of "Get Up" from Kings Daughters featuring Brian May, Principal Giovanna Ramos along with faculty and staff decided to make signs, learn dances, and take pictures "together" while quarantined at home, and create a video of their own. With coordination from 6th Grade teacher Katie Smuckler, and post-production assistance from Geomatrix Productions the school was able to create a fun video encouraging students to stay strong. The teachers shared the video with their classes who viewed it over and over. Turns out if you want to reach kids with your message, video is the best way to do it. Who knew? (Well we did, actually.)  Watch the video now to see  how much the faculty and staff at Thomas Hooker School miss their students, and how creative they got while quarantined at home!
Let Geomatrix help YOU get creative with your next video project.
Read more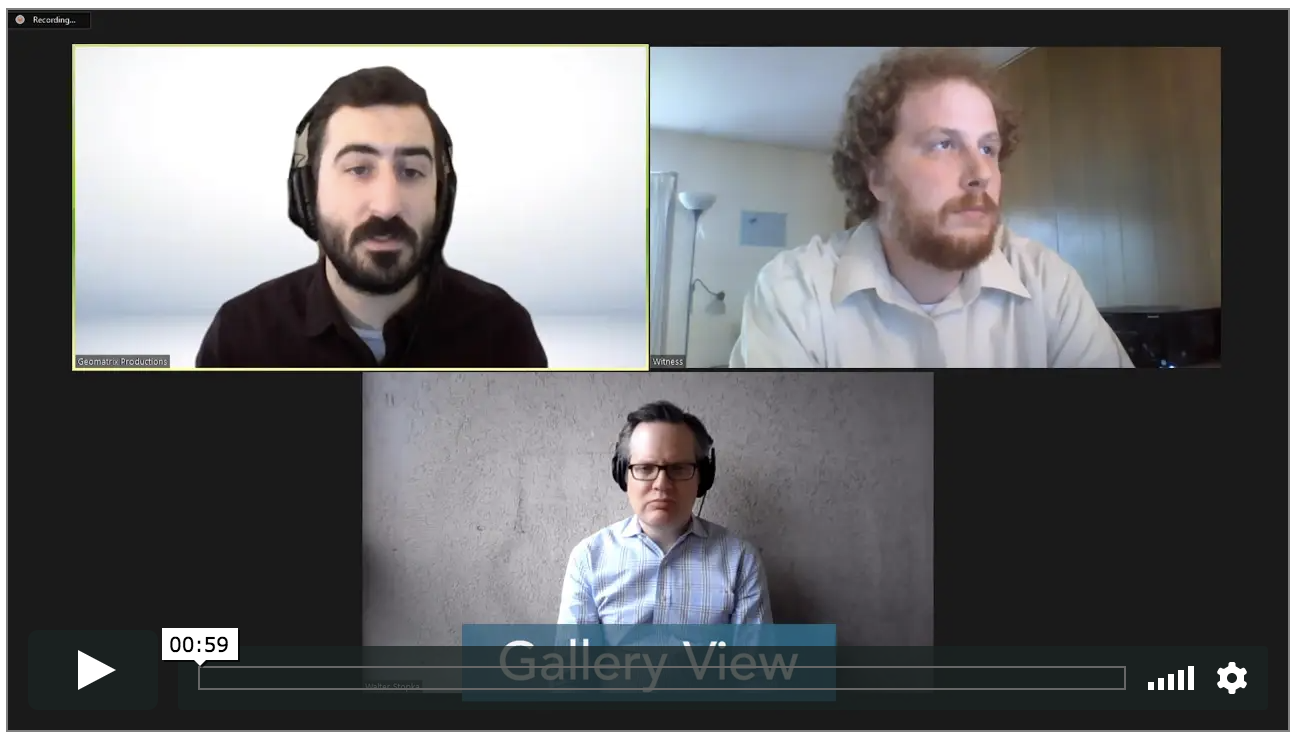 05Jun
Recording Quality: Know the Difference
Many video conferencing software applications offer built in recording capabilities and it's important to understand the quality of video you are getting with these options and the limitations they can present. While do-it-yourself Zoom recordings may appear as an easy solution they have severe limitations that make them ill-suited for high quality video deposition recording. With Geomatrix, the quality of the remote video recording resembles traditional in-person video depositions.
Here's a side by side comparison of some features essential for producing a high quality remote video deposition recording.
Control over on-screen video feed: Zoom NO. Geo YES.
There is value in your witness's reaction; a video produced by Zoom's automated recording function that switches views depending on who is speaking loses important moments with your witness.
Multiple back-up video files recorded: Zoom NO. Geo YES.
Geomatrix creates multiple data and audio back-up recordings, your deposition can be archived in the real world and not only live on the cloud as it would with a Zoom auto-recording.
Realtime tech support during deposition:  Zoom NO.  Geo YES.
Individual participant software setup, exhibit presentation, final product delivery is handled by a knowledgeable professional. Technician run remote video depositions allow for attorneys to focus solely on the examination while the technician employs such features as…
On-screen presentation of exhibits:  Zoom YES.  Geo YES.
Presenting exhibits during remote video depositions is a powerful feature of these applications but requires learning a new technology or adding a trained trial technician to your deposition.  The features available are quite effective and are similar in some ways to our electronic trial presentation services or a picture-in-picture video deposition.  All attending the deposition can see exhibits shared in real time. Remote video depositions allow for exhibit annotation with distinctions of who creates the mark ups. We offer a look into a technician operated, and self-run exhibit presentation in this short video.
Remote video deposition recording technology is evolving quickly. Call Geomatrix to find out more about it or to schedule your remote video deposition.
Read more